Scuba Diving with Sharks
Please Note : Our scuba diving packages are for qualified scuba divers only.
We don't offer any scuba diving courses so your dives and dive site won't be restricted by student divers on the boat.
Our scuba diving packages are based around two dives each day however more dives are available as long as the conditions allow.
---
Scuba Diving Ponta Do Ouro
Ponta Do Ouro is rated among the top shark diving sites in the world.
Over the years we have dived with 17 different shark species.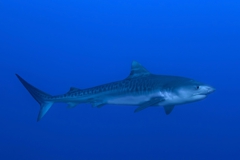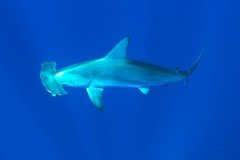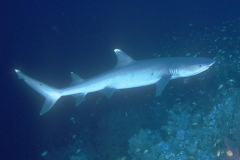 Our main species of shark include :
Tiger Sharks
Hammerhead Sharks
Bull Sharks
Silvertip Sharks
Blacktip Sharks
We also see other sharks from time to time including Whale Sharks, Spinner Sharks, Dusky Sharks, Java Sharks, Grey Reef Sharks, Ragged Tooth Sharks, Great Hammerhead Sharks, Whitetip Reef Sharks, Leopard Sharks, Nurse Sharks, Guitar Sharks and even Great White Sharks.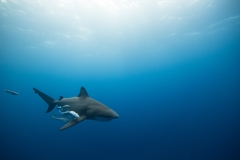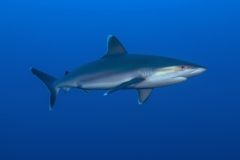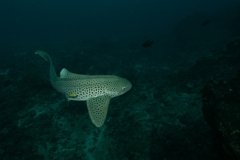 Our shark dives take place on the Pinnacles and the deep blue water means we also have some other awesome sightings which have included Humpback Whales, Marlin, Sailfish, Manta Ray, Eagle Ray, Devil Ray, many species of pelagic game fish and much more.